2022 Byera Hadley Travelling Scholarship announced
Byera's gift funds the next generation of architectural research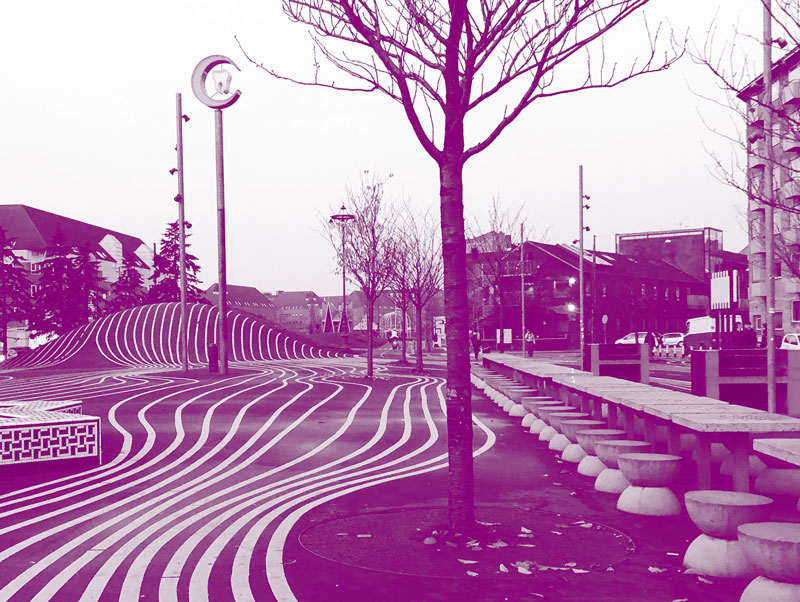 Continuing an unbroken 75-year heritage in funding architectural research, over $100,000 was awarded at the NSW Architects Registration Board on Thursday 21st October to celebrate Australia's richest and longest running bequest of its type.
In presenting the 2022 Byera Hadley Travelling Scholarship to 4 recipients, the President of the NSW Architects Registration Board, Deborah Dearing said; "Architecture shapes our cities, streets, and suburbs here at home. But global forces shape our architects. For more than 75 years, the Byera Hadley Travelling Scholarships have made it possible for architects, graduates and students to travel, research and return - bringing global experience and exemplars back home."
Successful applicants receive $15,000 to $30,000 in funding to cover flights, accommodation, and expenses that must include travel, followed by a report that shares results of the scholarship that are published by the NSW Architects Registration Board. Applications for Byera Hadley Travelling Scholarships open in July each year, and close on 31 August. The scholarships are presented with assistance of the Byera Hadley Travelling Scholarship fund, which is administered by Perpetual.
2022 Byera Hadley Travelling Scholarship Winners include:
Graduate Category
Emma Justine Anderson
Increasing rates of incarceration of women: understanding and communicating design approaches for holistic trauma-informed prison models and emergent alternative facility solutions to incarceration
Prison is a form of living that has evolved through the proliferation of both a psychological, and physical typology that has sought to control, discipline, and punish. This project will seek to understand what emergent design approaches are being developed to provide alternatives to incarceration that can provide good outcomes for the care, support, and rehabilitation of women and their children across New Zealand, the UK and across Northern Europe. Anderson understands that there is broad potential for architecture to contribute to the evolution of buildings that fall under justice typologies and an overwhelming need for this research, and architectural contribution to justice facilities to be carefully appropriated to the nuances of the Australian context.
Sarah Lawlor
Leave No One Behind. Inequality is a sustainability issue.
To be sustainable, we can't leave behind large parts of the community. Sustainable architecture must look to positively influence its social context as an inseparable consequence of its environmental impact –the interlinked nature of this social and environmental crisis demands it. This project will explore the 'Leave no one behind' promise and guiding principle of the United Nations' (UN) 2030 Sustainable Development Goals 1 that places equality as the central tenet of sustainable development. Lawlor will attend the upcoming World Congress of Architects, a weeklong event titled 'Sustainable Futures - Leave No One Behind' to be held in Copenhagen, before visiting Nordic case studies across Denmark, Sweden, Finland and Norway, in an effort to explore the nexus between sustainability and equity, and the imperative for architecture to address the dual challenges of climate change and inequality.
Jordan Silver
Rest Stops and Viewpoints. A Case for a Small Public Architecture Program in Regional NSW
This project will investigate small public architecture, a typology that includes rest stops and viewpoints with the capacity to enliven communities and enrich connections between people and nature. Silver will pursue a structured program of exploration along the 18 Scenic Routes (18SR) in Norway before travelling to Scotland to visit the Scottish Scenic Routes (SSR), which attempts to implement the 18SR concept, which will inform a case for a structured program in regional NSW.
Student Category
Brooke Lazarus
In Absence Of: Methods of Minimal Intervention
This Research seeks to document and explore contemporary minimal methods of intervention on existing structures within Berlin, France and Spain, by five Architects who exemplify atypical approaches to adaptation. Lazarus will consider the art of "doing almost nothing" famously driven by 2021 Pritzker Prize winners Lacaton and Vassal – which requires precision, a painstakingly accurate understanding of the existing, and a care to apply unique approaches to structural and internal operations of a building. This research is timely, and will endeavour to encourage the possibilities of small change within the Australian architectural landscape.
Who was Byera Hadley?
Byera Hadley was an architect and educator born in 1872. He began as a part-time teacher in architectural drawing at the Sydney Technical College - culminating in his appointment as Lecturer-in-Charge at the Department of Architecture in 1914. Under his leadership, the College became acknowledged as one of the finest schools of architecture in the British Empire of the time.
In 1937, Byera Hadley made provision in his will for a bequest to enable young architects who were graduates from a school in NSW to travel overseas to broaden their experience in architecture, with a view to advancing architecture upon their return to Australia.
The first recipient of a Byera Hadley Travelling Scholarship was Bryce Mortlock in 1951 who received 400 pounds for travel to Europe to study 'Monumentality and Modern Architecture' - at a time when the tallest building in Sydney was the GPO building in Martin Place - finished more than sixty years earlier.
The alumni of scholarship holders since 1951 includes architects recognised in their profession and the broader community, and has included themes that influence the direction of architecture in Australia; including affordable housing, city planning, social trends and social innovation, emerging technologies and methodologies in design and advanced construction.
The Byera Hadley Travelling Scholarships enable winners to undertake a course of travel, study, research, or other activity approved by the Board, that contributes to the advancement of architecture.
#Public