Forum to shine a light on Affordable Housing solutions
In the face of an increasing shortage of affordable housing on the North Coast of NSW, a group of locals and organisations will come together to host the Affordable Housing Local Solutions Forum on the 3rd & 4th of May at the Uniting Church in Bellingen.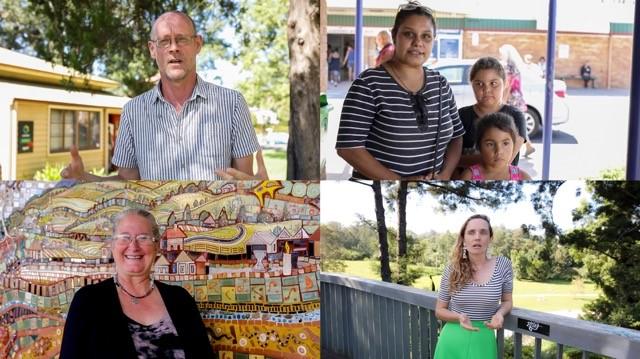 The Affordable Housing Local Solutions Forum aims to open up constructive discussions with the community, share possible solutions and initiate ongoing projects. Forum Organiser Emma Belcher said the forum will bring together stakeholders from the private industry, academics and experts, local and state government, community members and housing providers to look at local housing issues.
"The people we're inviting along to the forum include land and property owners, real estate agents, community members looking to invest in something that will benefits their community, homeowners who may be looking to downsize, community members who may be interested in contributing to a housing co-operative and others with a genuine interest in finding solutions to the housing crisis," she said.
"We know the shortage of affordable housing across the country is an entrenched problem and it's an increasingly acute issue in the Bellingen and Nambucca Shires. This is a solution focused forum for people who are interested in learning about different approaches to affordable housing. We hope that some people who attend will form new projects to create more affordable housing in this region," she said.
While the forum acknowledges the complexity of the issues around housing unaffordability, including changing rental prices and how these issues impact people differently based on age, income, rental prices, the focus is definitely on what can be done locally and regionally to develop medium to longer term solutions.
The forum will be an opportunity to share knowledge and benefit from practical experience. Case studies and expert presentations from leading national and local organisations. Fellow organisers, Rose West said:
"it will be an incredible opportunity to consider what is available in our area, what has worked in other parts of Australia and the funding models that could be effective in our area. The forum will create a space in which we can learn what can be done differently to improve the availability and supply of housing in our region."
Organisers believe that the forum will emphasise the strengths that define their shires, such as their pristine environments and strong, inclusive communities, and that they have the resources within their region to try different approaches rather than waiting for an external solution.
To find out more and to register for the forum, go to: http://www.bnc.org.au/news/affordable-housing-local-solutions-forum/
#Public