Change. Architecture. Discuss.
Change. Architecture. Discuss is a project that explores the future of architecture and the built environment in NSW and beyond.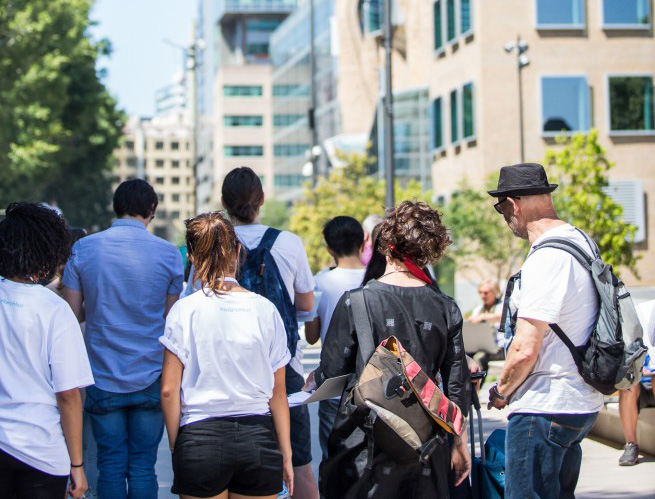 We started this project a year ago - because we know that if we're not thinking 10 years ahead, we're probably 10 years behind.
That's why this work explores how and where architecture is, can and might help to transform our cities, towns and regions. It explores the social, technological and economic shifts that the sector is exposed to; the policy context in which the sector is positioned; and it offers some thoughts on where fields of growth for the sector may lie. We explore some key drivers of change, look beyond current occupations in an attempt to define the underlying capabilities that are the sector's strengths, and sketch out an integrated strategy for transforming architecture for the future.
We want to better support growth in architectural services in the region, and foster transformation in the domestic market, with new pathways for the next generation of architects, digital designers, coders and entrepreneurs to shape where and how we live. In short, this work seeks to leave the reader with a better understanding of architecture's potential - now and in the future.
Change. Architecture. Discuss. is a discussion paper. We think it's a solid start, but we also know it's not yet complete.
Download Change. Architecture. Discuss.