A 10 year commitment that celebrates the 40th Anniversary of Sydney Opera House and the special bond between Australia and Denmark that began with Jørn Utzon's visionary design of the Opera House.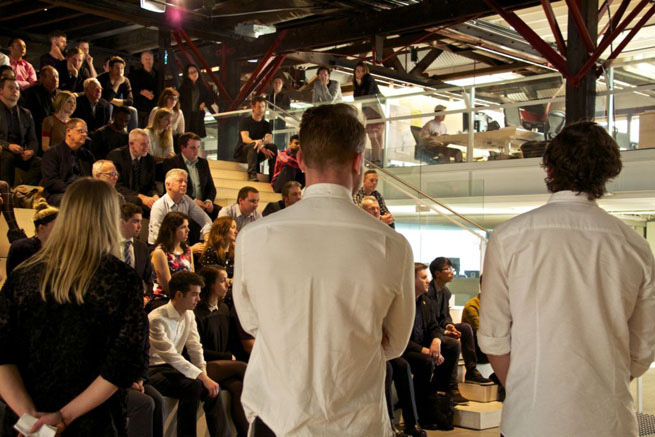 Utzon's vision was realised through collaboration with Ove Arup, and with innovative Sydney plywood manufacturer, Ralph Symonds - as well as the skills of trades and artisans on site. MADE by the Opera House seeks to continue this tradition of collaboration between designer, maker, constructor in the same way that, everyday, the House is a platform for collaboration between performer, conductor, composer, lighting designer, rigger or percussionist - the specialist virtuoso and the chorus.
Commencing in 2014 and each year for ten years, five Australian and five Danish students will each be awarded AU$6,000 to attend a six-week program, collaborating on a multidisciplinary project in Denmark and Australia respectively.
In August, CEO of the Sydney Opera House, Louise Herron AM announced the Australian winners of the 2016 program.  You can check out a link to the announcement here.
Fostering a new generation of exchange between Australia and Denmark; and between architecture, design and engineering disciplines has been a real privilege for the Board. This association with the Sydney Opera House was made even more real in October 2014 with the gifting of a tile in honour of the Board's dedication to the MADE by the Opera House program.
You can find the Board's Opera House tile, and see the view from there by going here. And you can show your own support for the Opera House by buying your own tile here. 
For further details, please refer to www.sydneyoperahouse.com/MADE or contact MADE Project Manager, This email address is being protected from spambots. You need JavaScript enabled to view it..