Festival declared 'best ever' as Board accelerates in to 2019
Figures released today from the 2018 Sydney Architecture Festival last weekend prove Sydneysiders want to be more engaged in the planning and design of Sydney's future - with new records set this year for those sharing the program online.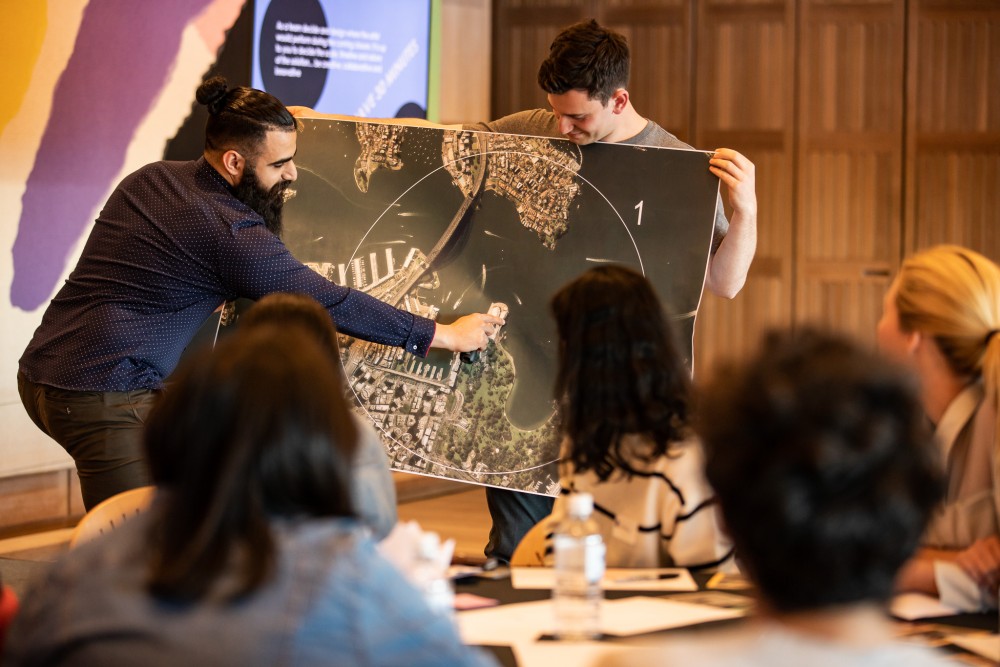 Social media activity across the Festival long weekend showed a x3 times increase in activity on 2017 - reaching almost 750,000 people and generating 2,500,000 impressions through it's Twitter account, @SydArchFest. Over 1,700 people chose to experience the Festival program in person - based in the Utzon room of the Sydney Opera House. Print, radio and television also performed strongly - with a 56% increase in mainstream media coverage on the previous year.

The NSW Architects Registration Board has been a presenting partner each year since the Festival was founded in 2007. The Board's President, Dr Deborah Dearing, says "The figures show that planning, design and architecture remain a top priority for Sydneysiders. They also show how much heavy lifting the Festival does when it comes to promoting a better understanding of architecture in the community."

"Promoting a better understanding of architecture in the community is a core function of the Board - it is there in the objects of the Architects Act, and informs our strategic plan. The Festival is such a successful way to engage architects with a more public audience. I think the reach of this year's Festival shows a demand that is growing."

Dr Dearing said the ARB's continued support for the Festival was assured - describing the long-weekend event as 'baked in' to the Board's strategic plan, which guides its work through to 2020.

Dr Dearing said the unprecedented response also validates the Board's focus on building its public presence in recent years - a direction Dearing sees accelerating in 2019 through key projects. "In 2016 we adopted a digital-first strategy. We are now planning our first ever electronic election later this year for 2 architect positions on the Board, and we are expanding the functionality of the ARB Open App to engage even more NSW architects and to make it easier for homeowners working with an architect to get the information they need".


The 2019 Sydney Architecture Festival is scheduled to be held 4 - 7 October 2019. Follow #SydArchFest on social media for more.
Photo Credit: Boaz Nothman
#Public