Recording Your CPD
When recording your CPD you will need to include the:

Date

Name of Activity

Location

Category of activity (formal/informal)

Hours claimed, and

How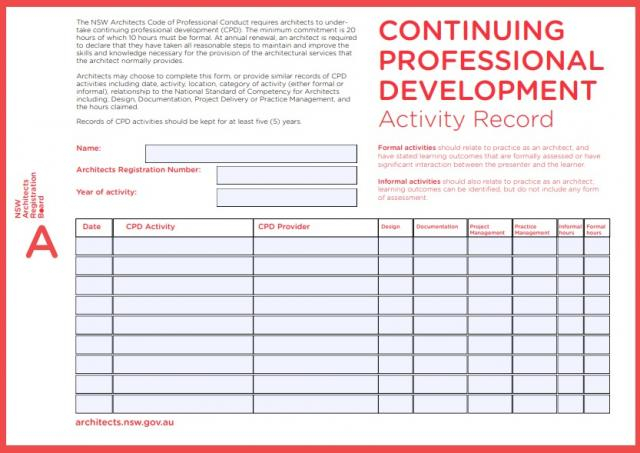 ecording your CPD you will need to include the:
Date

Name of Activity

Location

Category of activity (formal/informal)

Hours claimed, and

How the activity relates to the National Competency Standards in Architecture.
Architects are required to kep records of their activities for at least 5 years.
Below are three ways you can record your CPD:
Architects can use the

ARB OPEN

smartphone application to synchrose their CPD progress with their online profile as they complete activities.

Architects who prefer to record their CPD offline can use the CPD Record of Activity form and submit it while renewing their registration between the 1st and 30th of June each year.