Building Connections is a multi layered resource aimed at supporting the teaching of architecture units as part of the Visual Arts Syllabus Stage 6. It is divided into 3 parts – the frames, conceptual framework and practice, and focuses on the architecture of six art galleries and museums. It explores the connections between architecture and other art forms, investigating ideas and themes through images, text, artmaking activities and links to other information.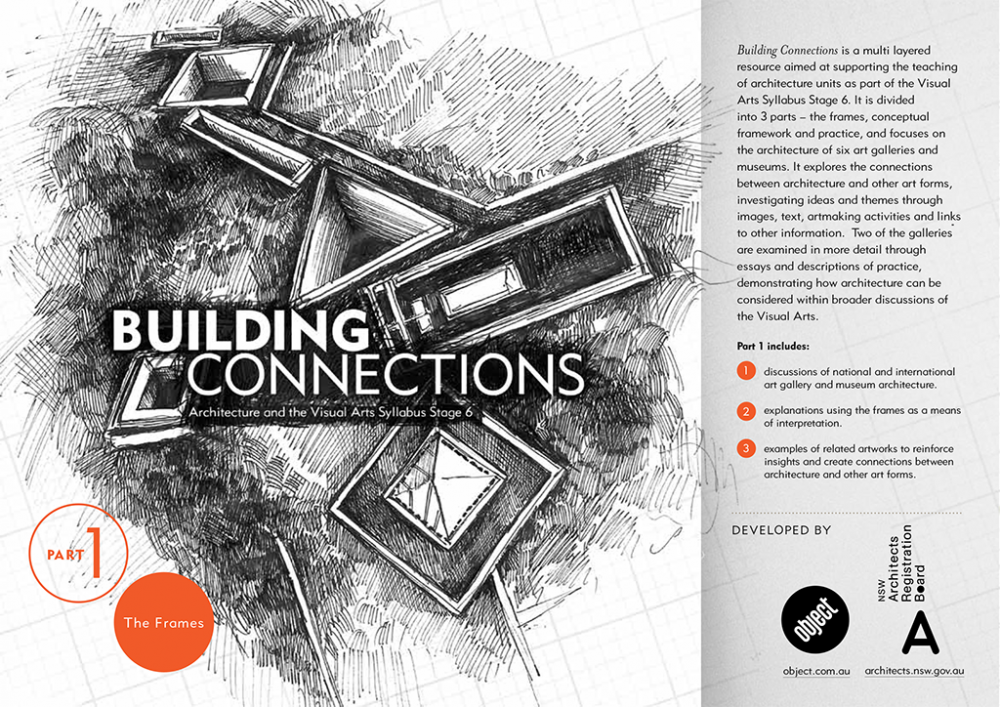 Part 1 includes discussions of national and international art gallery and museum architecture. Explanations using the frames as a means of interpretation. Examples of related artworks to reinforce insights and create connections between architecture and other art forms.
Part 2 includes two essays that demonstrate how architecture can be discussed through the conceptual Framework. The essays could be used as part of a wider case study.
Part 3 includes video footage and interviews as a way of understanding the practice of Frank Gehry and Paul Berkemeier.