AACA Update on 2020 National Examination Paper
12 AUGUST UPDATE - The AACA has announced that the APE National Examination Paper scheduled for 18 August will be held online via remote proctoring for all candidates.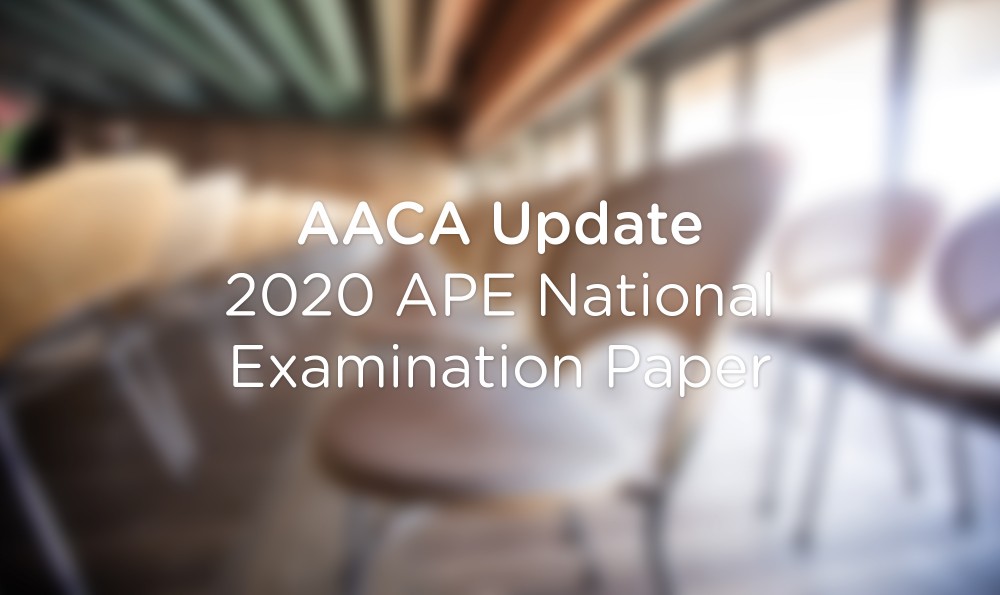 Update on the AACA National Examination Paper in 2020
The final FAQ update (published 12 August) is now available to download here from the AACA's website.
Please visit the AACA's webpage here for the full list of FAQs for candidates sitting the NEP on 18 August 2020.
Given the challenges posed by COVID 19, AACA has determined that the most practicable and fair way of implementing the APE Part 2 National Examination Paper (NEP) in 2020 is via online delivery with remote proctoring for all candidates. This will maximise the opportunity for successful candidates of the APE to apply for registration as an architect in 2020. The NEP will be held on 18 August 2020, as previously advised.
#Register