Registration renewals will be faster in 2018 thanks to the ARB OPEN App
Each year on 1 June, architects registered in NSW are required to renew their registration for the year ahead and each year we think we do a little better at streamlining the online procedure.

For most architects, it's likely to take less than 4 minutes out of your day. And since it's now online, you can do it anywhere in the world.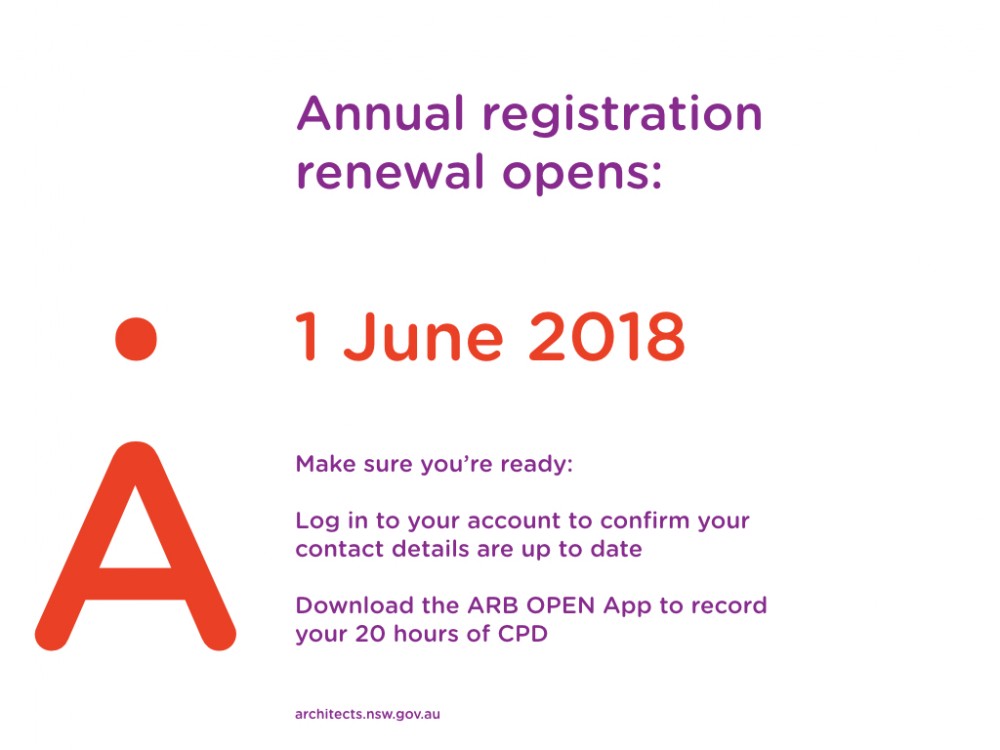 This year - if you've already logged your 20 hours of CPD on the ARB OPEN App - you'll skip these questions and jump ahead. Of course, you'll still be able to upload a CPD Activity Record, or you can enter CPD directly in to your profile on the Register. Simply log in to your account.
Make sure you're good to go on 1 June with our checklist:
Architects will receive six reminders before registrations close on 30 June. On 1 July, the Board is required by the Act to remove any architect from the Register who has not re-registered. A restoration fee of $150 applies after this date.
#Register