A new media platform to support and inspire
The Board is pleased announce it will partner in a new media venture that aims to support and inspire those who design and plan Australia's built environment.

The Built Environment Channel will supply news, information and specialist content to architects, engineers and designers throughout Australia via a network of digital screens, placed at no cost in participating practices.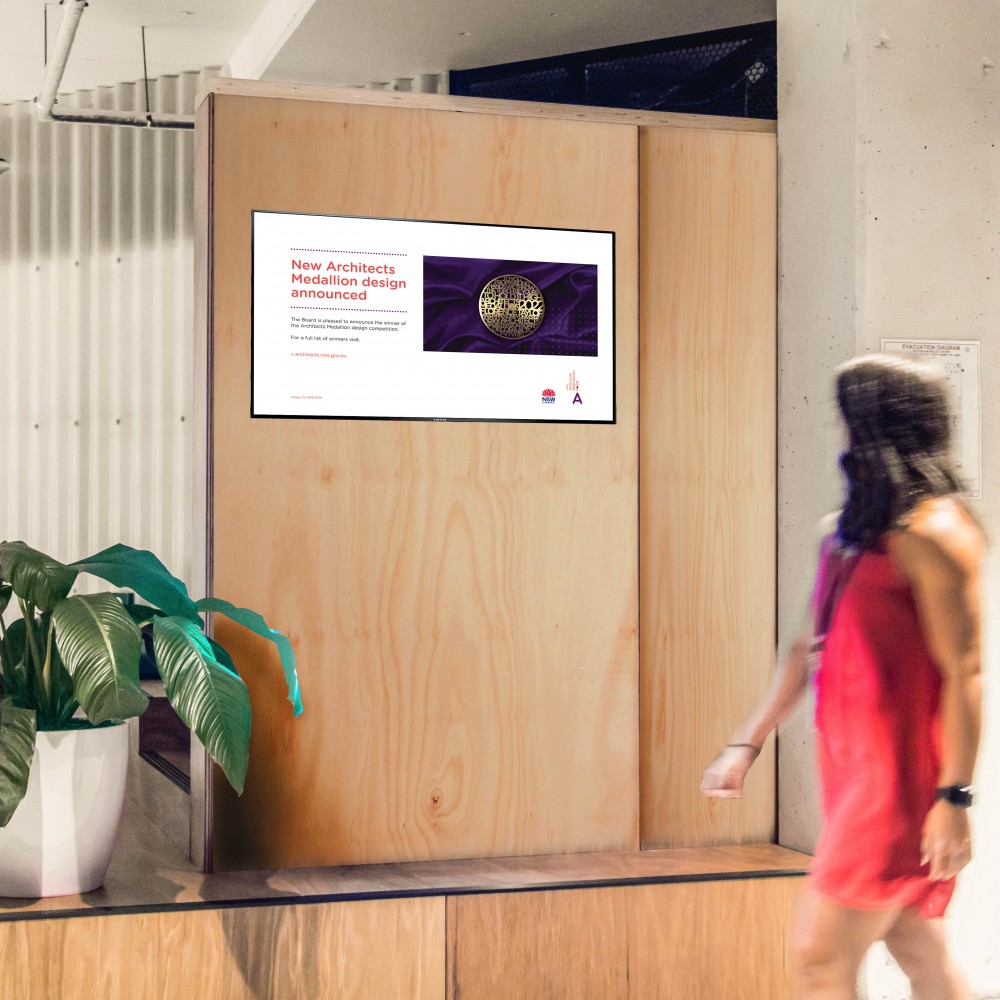 "Our aim is to deliver vital information in real time to industry professionals, in a way that's unobtrusive and helpful to them," founder and Chief Executive Andrew Stefanou says. "We're aware of the time pressures on those who work in the built environment and we believe our network will keep them informed, and inspire them with new ideas".
As a founding partner in the initiative, the Board will contribute content, and will be one of the first to install a screen at its offices in The Rocks, Sydney. As a regulator, we know we need to be embedded in the issues of interest to industry so that we remain relevant, and travel at the forefront of industry issues. We think the BEC network expands the options for the industry to share knowledge better across the profession, and to bring a greater focus on generating content suited to new media platforms.
But the initiative also promises to support sustained investment in research and development through what its founders are calling the 'Building Forward Fund' – a fund that pledges to reinvest more than $5 million over the first decade to projects across the sector. Already, the Fund has backed research in to gender equity that is being led by the Australian Institute of Landscape Architects.
The Board's partnership with the Built Environment Channel continues our interest in media that reaches the widest public audience. By working with MWC Media and Network Ten, a 15-episode series of 'Australia by Design' was viewed by around 3 million viewers in 2017. In 2018, this will grow to an 18-episode series that will include architecture, product design and landscape architecture. The Board also continues to be the sole organization supporting the Sydney Architecture Festival, which has attracted more than 40,000 people to its events since 2007.
#Public