#IWD2018 Profile: Kathlyn Loseby
To celebrate International Women's Day, our newest recruit, Jesse Matheson (JM) spoke with Kathlyn Loseby (KL), architect and Chief Operating Officer of Crone, about the continued push for gender equality in the Australian architecture sector.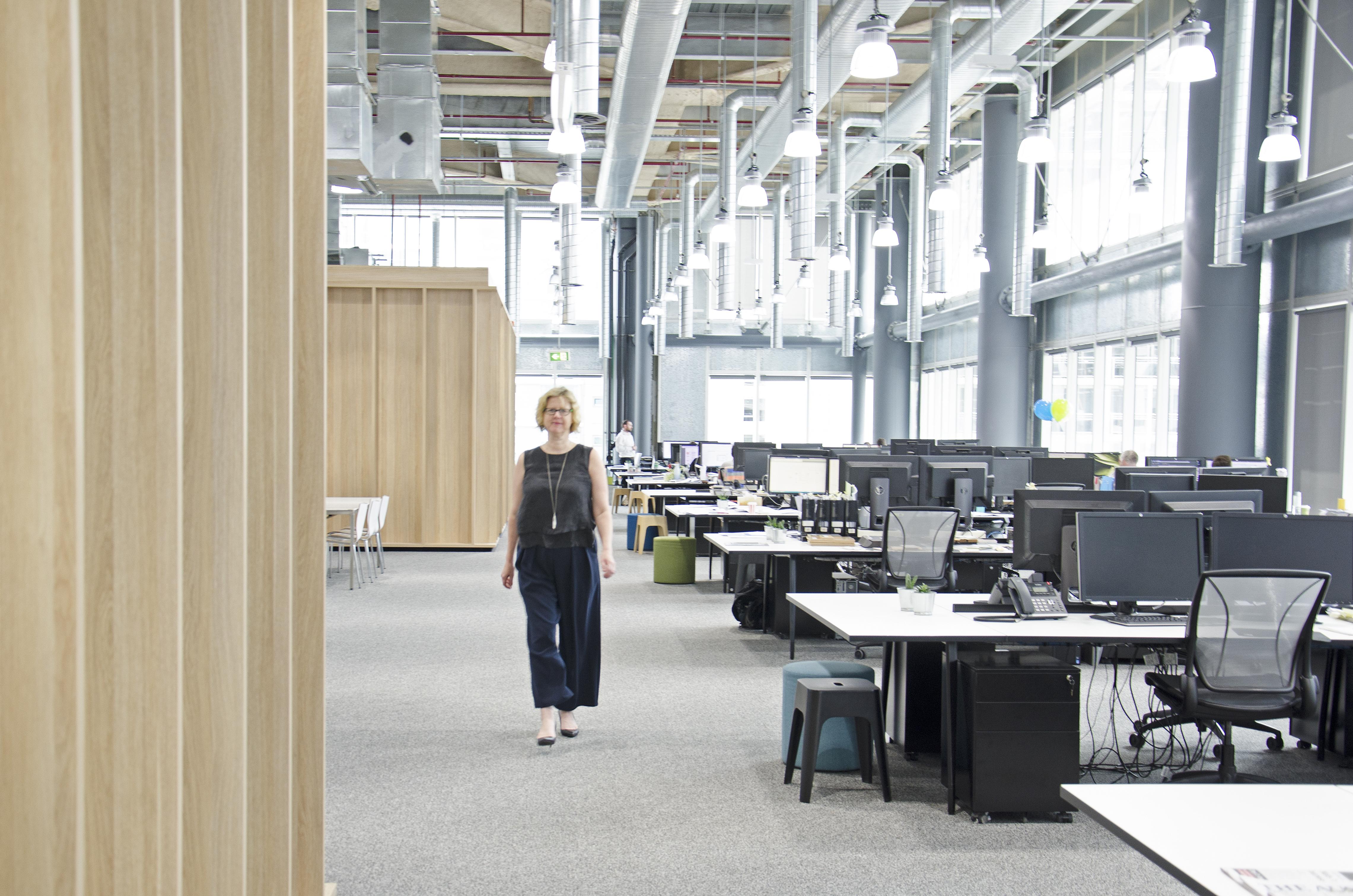 JM: The theme for this year's International Women's Day is #PressForProgress. Do you believe there is a conscious push within Australia to create gender parity or to challenge gender stereotypes within the architecture industry?
KL: Most definitely. I look at the great work the Australian Institute of Architects (AIA) are doing with their Male Architect Champions of Change where they are really spearheading equality in the architecture profession.
Crone is one of the founding members and in our practice alone we can now see 50% women and men in the office. The AIA Champions have now been active for three years and follows on from the great work of the AIA's Gender Equity Taskforce and the work of Parlour. What is outstanding is the male leaders of the nine large practices who are walking the talk. Very impressive!
JM: As an examiner and a leader within the industry, what changes have you seen over the years in the way women approach the industry? Are they more confident? Are there more female candidates?
KL: Do I think women are more confident or that there are more women in the industry? No.
I started studying Architecture at the University of Sydney in 1985. We were the first cohort that had a 50/50 male/female split. That was extremely positive.
When I began working in 1991 I realised there were very few women in senior roles. That is now starting to change, slowly, but we still have a long way to go. It is still disappointing to see the lack of senior women in our profession.
JM: How do you think your industry has changed in your lifetime with respect to women?
KL: Flexible work policies make a big difference. Females in senior roles in academia, practice, the AACA and at the AIA all make a difference because they are great role models and show that it is achievable. However, we still do not see many registered female architects and we need more Directors/Principals of larger practices.

The biggest inhibitor I see is the lack of registered female architects. We need more females to become registered BEFORE they start a family. The Registration process forces candidates out of their comfort zone and makes them question their experience. They are forced into learning/questioning and experiencing all the competencies. This is what I believe makes a good project architect and leader on a project.
JM: What is the most challenging aspect of being an architect that women face which men do not? How do we change it?
KL: The career break when children are born. Returning can be daunting when there are new practices and expectations. I remember taking one year maternity leave for my second child (for my first child I only took five weeks because I had no idea six weeks was the legal minimum) and when I came back to work the office had a new CAD system, a new practice management system and an update in Word/Excel. There was also a new approvals process and design guidelines. It was overwhelming.
Also, managing expectations when you do have children. I have always started early (7 or 7:30am), but this is so that I could leave on time. Being with my family for dinner every night is an important aspect of parenting I do not want to lose. Unfortunately, many architectural offices have been forged on the 'long work hour' ethics where being 'seen' in the office at 7pm was what counted for the accolades.
Flexible work hours being adopted in the office assists with this. A person should be judged on their work, not being 'seen' in the office.
JM: What is your message to men in the industry or who might be looking to enter the industry?
KL: Balance. Respect. We are all in this together.
JM: What is your message to women in the industry or who might be looking to enter the industry?
KL: Become registered early! Don't give up!
JM: Finally, do you have a message for the NSW Architects Registration Board for International Women's Day?
KL: Thanks for profiling the importance of female architects. I think a major contributor to women staying in the profession and working their way to leadership roles is dependent on them becoming registered before they start a family. Emphasising registration to occur earlier, rather than later, would be a good step. The UK model encourages part 1, 2 and 3 in quick succession. It would be good to see our graduates all aiming to register within 3-5 years of leaving university.
#Public