University of Newcastle architecture program accredited for further 5 years
The University of Newcastle's Masters of Architecture program has been granted accreditation for a further 5 years to September 2022. The fresh accreditation was the unanimous recommendation of an eight-person National Visiting Panel that occurred over 3 days in late September 2017. The panel's recommendation was formally accepted by the NSW Architects Registration Board on 18 October 2017.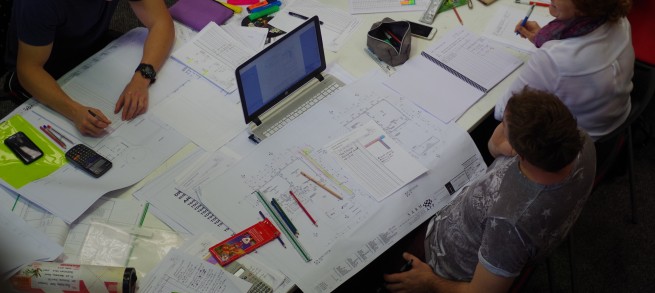 The accreditation assessed the program against 37 performance criteria in the National Standard of Competency for Architects, recording four action items to be addressed in subsequent reviews.
Successful accreditation of the program follows media reports in August of the University of Newcastle's proposal for a radical restructure of its School of Architecture and Built Environment.
The Panel was impressed by the School's "articulation of its course within the highly competitive array of Architectural Programs being offered across the State, and the strategic thematic areas for research enquiry around Infrastructure Delivery and Construction Business, Building Resilience, Design Practice Based research and Design Thinking."
The panel also encouraged the University to "utilise the extraordinary opportunity afforded by access to some of the nation's leading architecture, landscape and urban design and engineering talent to ensure that the curation of the campus built environment is a benchmark of best practice placemaking and facilities for the region."
"We appreciate the rigour and diligence of the panel. This process has helped us not only self-reflect on our program, but our ambitious future directions" said Head of School, Professor SueAnne Ware.
The Accreditation Procedure
The Architecture Program Accreditation Procedure in Australia and New Zealand (ANZAPAP) is the process by which architecture programs in Australia and New Zealand are assessed, leading to an accreditation decision by the relevant Architect Registration Board. The Procedure is administered by the Architects Accreditation Council of Australia (AACA) on behalf of the State and Territory Architect Registration Boards who are responsible for the regulation of architects via the State and Territory Architects Acts.
The Accreditation Procedure provides a robust system of evaluation of architecture programs at the Master of Architecture Level benchmarked against 37 performance criteria in the National Standard of Competency in Australia so that Architect Registration Boards in all states and territories have advice upon which to base their statutory decisions about the accreditation of programs in their jurisdiction.
A review of the Procedure took place in 2016-2017, with a final draft currently open for comment by 3 November 2017 by emailing This email address is being protected from spambots. You need JavaScript enabled to view it.
#Board