2016 Byera Hadley Travelling Scholarships announced
Byera's gift funds the next generation of design research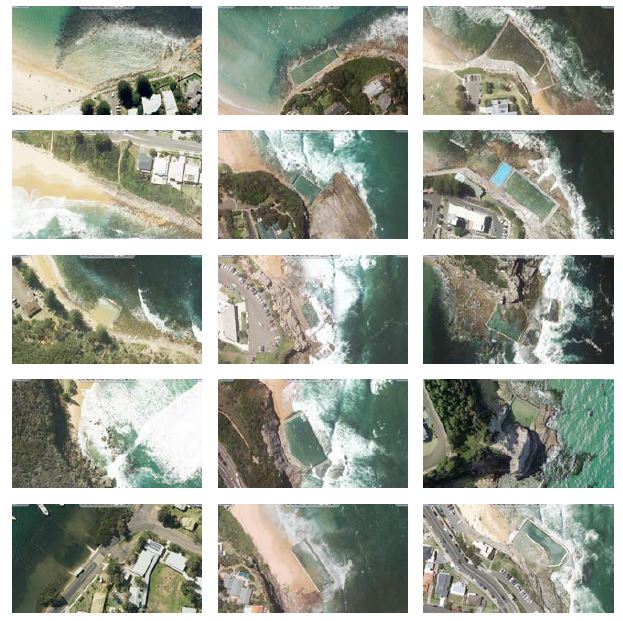 Continuing an unbroken 66 year heritage in funding architectural research, almost $100,000 was awarded at a function in Sydney Wednesday night as part of Australia's richest and longest running bequest of its type.
In presenting the 2016 Byera Hadley Travelling Scholarship to 10 recipients, President of the NSW Architects Registration Board, Richard Thorp AM said; "Architecture shapes our cities, streets and suburbs here at home. But global forces shape our architects. For more than 65 years, the Byera Hadley Traveling Scholarships have made it possible for over 200 architects, students and graduates to travel, research and return - bringing global experience and exemplars back home".
2016 Byera Hadley Scholarship Winners include
Bobbie Bayley - Girt by sea, girth by desert: a bicycle odyssey across Australia's grand section along the 25th latitude - from Fraser Island to Dorre Island off Western Australia (around 6,110kms) to better understand the relationship of country to architecture.
Nicole Larkin - Framing the wild edge: a survey of coastal pools in NSW and the formulation of strategies towards their integration along our changing coastline.
Marshall Blecher - A survey of floating communities around the world, which have the potential to improve the world's coastal cities by offering a climate-resilient avenue for development - ranging from floating slums in Lagos, to contemporary water-based living in Amsterdam.
Robert Baron - Re-situating the Teatro Amazonas which aims to de-cipher the curious presence of a high style theatre in the European tradition in the middle of the Amazon rainforest.
Alex Jones - Renewing the block. This study will analyse urban renewal and regeneration in European social housing to redefine current Sydney housing models, including the iconic McKell Building
William Maynard - Detailed transformations: a study of construction detailing in contemporary adaptive re-use projects in Portugal and Spain
Sophie Solomon - Supermodel Housing: long, thin and dense - low-rise terrace housing in South-East Asia that are longer and thinner than the traditional Sydney terrace.
Jed Long - Architecture of (im)permanence challenges the way architects use materials in architecture with travel to Indonesia, Japan, US and Mexico.
Nicola Balch - To find and explore accessible ways of digitally mapping and measuring human engagement with public space.
Eva Rodriguez Riestra - Curating architecture: practices and strategies for Sydney
Successful applicants receive up to $15,000 in funding to cover flights, accommodation, and expenses that must include travel, followed by a report that shares results of the scholarship that are published by the NSW Architects Registration Board, and regularly feature on ABC radio.
Applications for Byera Hadley Travelling Scholarships open in June each year, and close on 31 July. The scholarships are presented with assistance of the Byera Hadley Travelling Scholarship fund, which is administered by Perpetual.
Who was Byera Hadley?
Byera Hadley was an architect and educator born in 1872. He began as a part-time teacher in architectural drawing at the Sydney Technical College - culminating in his appointment as Lecturer-in-Charge at the Department of Architecture in 1914. Under his leadership, the College became acknowledged as one of the finest schools of architecture in the British Empire of the time.
In 1937, Byera Hadley made provision in his will for a bequest to enable young architects who were graduates from a school in NSW to travel overseas in order to broaden their experience in architecture, with a view to advancing architecture upon their return to Australia.
The first recipient of a Byera Hadley Travelling Scholarship was Bryce Mortlock in 1951 who received 400 pounds for travel to Europe to study 'Monumentality and Modern Architecture' - at a time when the tallest building in Sydney was the GPO building in Martin Place - finished more than sixty years earlier.
The alumni of scholarship holders since 1951 includes architects recognised in their profession and the broader community, and has included themes that influence the direction of architecture in Australia; including affordable housing, city planning, social trends and social innovation, emerging technologies and methodologies in design and advanced construction.
The Byera Hadley Travelling Scholarships enable winners to undertake a course of travel, study, research or other activity approved by the Board, that is seen to contribute to the advancement of architecture.
If you want to learn more about Byera or his gift, call the NSW Architects Registration Board on 02 9241 4033, email at: This email address is being protected from spambots. You need JavaScript enabled to view it. or follow us on Twitter at @ArchInsights