Can I access electronic files from my architect?
The Board regularly receives enquiries from home owners who wish to access the electronic files related to their project from their architect. This can be for a range of reasons. In some cases, home owners may want to provide a builder with drawings, or because architectural services have been completed with further modifications now needed. This information sheet outlines the Board's view on how parties can best approach the issue of access to electronic (CAD) files.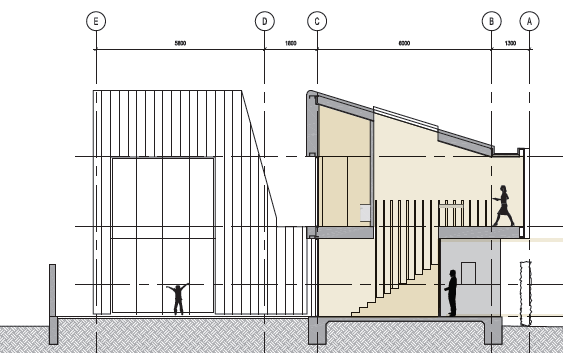 A practical approach
A home owner sometimes seeks copies of electronic files used to design a home after the architectural services are complete - or the services of the architect have been terminated. Unless the client-architect agreement makes specific reference to the provision of editable files, the Board's position is that there is no obligation for the architect to provide CAD files.
However, in practice there may be instances when a home owner may wish for a person to access and modify CAD files that have been prepared by the architect. This may be because a home owner may wish to use another architect to commence the next phase of work, or may wish to provide a builder with a copy of the files prior to commencing on site.
In these instances, the Board advises the home owner and architect to negotiate copies to be provided. Why? Because many home owners assume that the fees paid to their architect includes access to all the files associated with preparing the drawings required for Development Application, tendering or similar. This is generally not the case.
When working with an architect, the usual contractual arrangement provides that a home owner secures the licence to use the design on the site for which it was prepared. But that doesn't mean an owner secures all the tools used to create the design.
Think of it like commissioning a statue from a sculptor. The 'client' enjoys the final statue - not the foundry or mold that was used to create it. A builder completes a home, but doesn't surrender all the power tools used to build it.
For practical advice and more background to this issue, download our Information Sheet - Accessing Electronic Files.