Board updates the test on registering, or returning to the register
The Board has decided to better define the policy associated with registration as an architect, particularly when;

1. Seeking to register for the first time after a period of absence or travel following successful completion of the Architectural Practice Examination (APE), or;

2. Seeking to re-register as a Practising Architect after a period off the register, or with non-practising status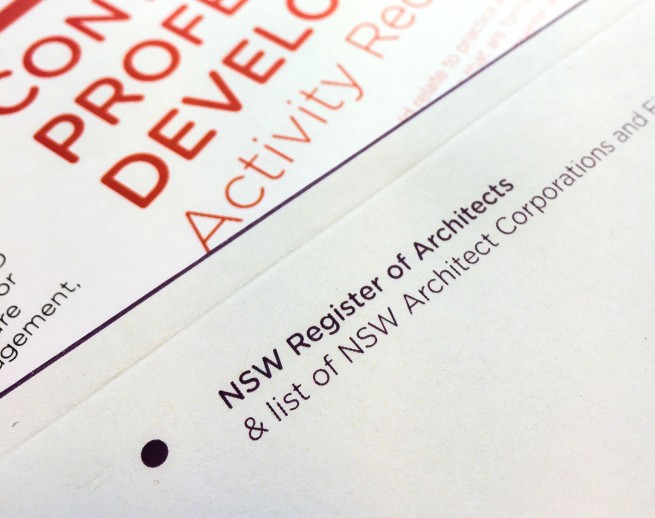 The new policy simplifies the test used to verify current knowledge of professional practice following a period where continuing practice can not be demonstrated or where the person has not been continuously registered in NSW.
These amendments are also designed to strengthen consumer confidence in the profession by providing an added safeguard for those who would seek to move to non-practising status - not as a result of retirement or because they are no longer intending to provide architectural services for the foreseeable future – but to avoid undertaking CPD or holding a PII policy, or when work is 'slow'.
Before now, the Board did not have a written policy on how to deal with applications from those who had completed the APE but failed to apply for registration. In some cases, this might be due to extended parental leave following the birth of a baby, or a period of travel or work overseas.
So now, all applications for initial registration following successful completion of the APE and for those returning to the register will have to meet the same test.
That test is based on three thresholds;
0-3 years: automatic processing of application (like transferring from non-practising, or returning to the register after a break).
3-5 years: application to be accompanied by a current CV showing work and a record of CPD. You may be required to attend a refresher course in professional practice, and may be required to attend an interview at the discretion of the Registrar if your record isn't current.
5+ years: as above but likely to be required to attend a refresher course in professional practice within 3 months of restoration to the register or registration, and be required to attend an interview unless otherwise advised by the Registrar. Interviews will be scheduled to coincide with the APE Part 3 Examination by Interview. Interview fees will apply.
What this means is that architects intending to travel, work overseas or take time out to be with family, might consider continuing to stay active in professional development activities to ease any future transition back in to practice – especially if this is expected to extend beyond 3 years.
This is consistent with industry best practice as outlined in the Guides to Equitable Practice No. 8 Career break: Planning, managing and returning from a career break in architecture (released in 2014). Included in this guide is advice to employers and colleagues to stay in touch with staff on leave to ensure personal and professional networks remain current. This may also be reflected in mentoring plans, and in considering training opportunities during a period away from practice.
In this case, it may also extend to ensuring you or your staff are included in practice CPD.